Image 1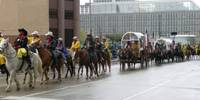 720x360 (62 kb)
Horses and wagons are hightlights of the Rodeo Parade, reflecting the history of "Texans" traveling from east to Texas.
Image 2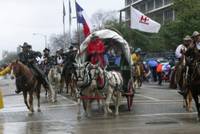 599x400 (61 kb)
Cowboys, horses and wagons...
Image 3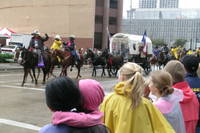 600x400 (68 kb)
attracts eyeballs of visitors.
Image 4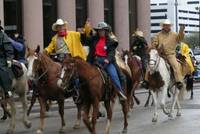 599x402 (60 kb)
proudly waiving hands to visitors
Image 5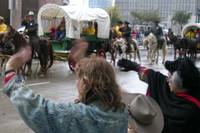 599x399 (55 kb)
and visitors return their favor.
Image 6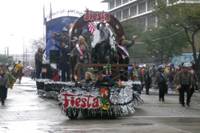 600x399 (62 kb)
There are floats in between wagons and horses,
Image 7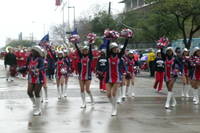 600x400 (65 kb)
and cheerleaders from Houston area high schools and universities...
Image 8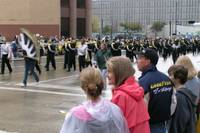 600x400 (65 kb)
... and marching band. What a scene!
Image 9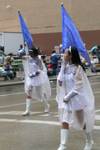 390x586 (40 kb)
Great idea! With rain coat on, no rain and no cold.
Image 10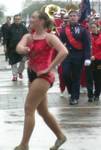 403x600 (45 kb)
This brave lady has no fear of rain and cold...
Image 11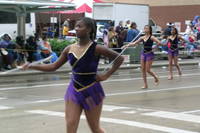 600x400 (58 kb)
And she is not alone.
Image 12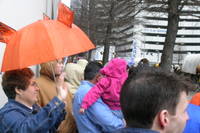 600x400 (70 kb)
This little umbrella is really cute.